Description
What's more, it comes with a waterproof 12" coil as standard for greater depth. No matter where the hunt takes you, the 540 is the ultimate detector that lets you detect on your terms.
Minelab Military Discount

Use this Coupon Code

MILITARY15%

at checkout

Please email your military documents after you purchase

For More Information please click here to see if you qualify for the military discount

Minelab and Treasures in America are proud to announce that with our combined efforts, we now offer the Minelab Military Discount Program with 15% off to all active and retired military personal. This is our way of saying thank you. If you are a Veteran, in active duty, or past military service then this program is designed for you.
The all-new Minelab Vanquish 540 will keep up with the best of them, including all the Vanquish series from Minelab. Now you can metal detect like a pro without having to break the bank. Metal detecting and treasure hunting is a great way to get outdoors and find treasures but you need the right equipment to be successful. Treasures in America have taken all the guesswork out of shopping and we only sell detectors and accessories that we use in the field. Buy your next adventure today, right here at Treasures in America.
Minelab's new VANQUISH offers uncompromising performance — and it won't break the bank. Simple yet powerful, it's perfect for anyone starting out or stepping up their detecting game. With ground-breaking Multi-IQ technology, multiple Find Modes, lightweight collapsible design, and much more this is the detector you've been waiting for.
PACK AND CARRY
2.8 lbs (1.3 kg) light with a unique collapsible snap-lock system makes it easy to pack and go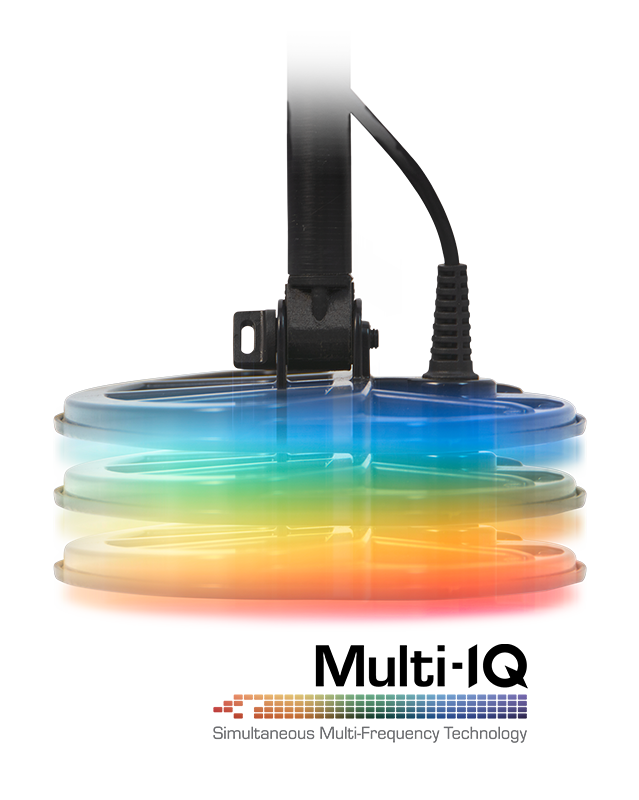 SIMULTANEOUS MULTI-FREQUENCY
Why Multi-IQ? Because with Minelab's revolutionary Multi-IQ technology, you've got the combined power of multiple detectors in one — all working for you at the same time. Simply turn on and go. Nothing goes undetected and no terrain is off-limits. Silver, gold, or jewelry. Park, field, or beach. Unearth the power of VANQUISH with Multi-IQ.

ALL-TERRAIN
No matter what you seek, VANQUISH has you covered. Simply select one of the four Find Modes — Coin, Relic, Jewellery, or Custom — then start swinging. Each mode is pre-programmed and optimized to give you the best performance, anytime and anywhere: park, field, or beach. You can even save your favorite settings to a custom Find Mode.
VANQUISH welcomes tough terrain. It dominates at the beach in wet sand and saltwater, outperforming other detectors that can't compete. 25 discrimination segments deliver ultimate control over what metals you want to accept or reject.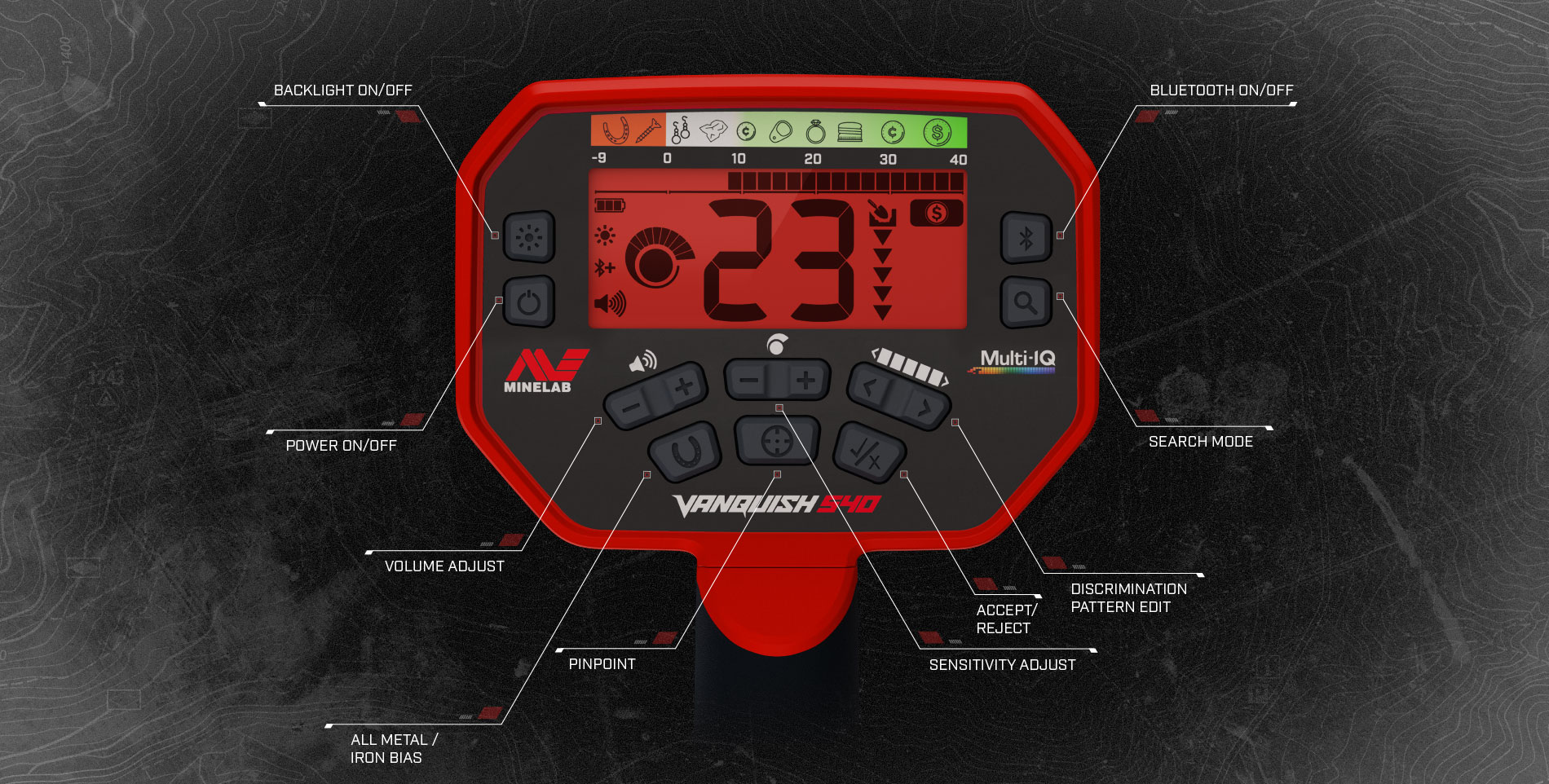 More treasure, less trash. Adjustable Iron Bias control lets you switch between High (default) and Low.

Cover more ground and search deeper with the V12 12"x9" V12 coil included as standard.

Automatic noise canceling, lag-free audio response, and 10-volume settings put you in control.

Waterproof coils up to 1 m (3.3 ft) and Water Resistant control pod (with included Rain Cover).

Included pinpoint mode to help you locate targets with extreme precision.