Description
A PRO-FIND Series Pinpointer is an essential part of your detecting tool kit. Great performance, excellent value!
What a buy! The Minelab Pro-Find 15 is a great pinpointer that will help you find more treasures. With the Minelab Pro-Find 15, you will spend less time looking for targets and spending more time discovering lost history. Even though the Pro-Find is at a great bargain it doesn't mean that you are missing out on performance. Minelab's technology is widely known and I know you will be happy with your purchase. If you have any questions about this product or any other product please reach out to our customer service department and we will help you in the best way possible. You can reach us by the Contact Us tab or simply start a conversation in our Live Chat.
Features:
Splash-proof design
Rugged, splash-proof design for rainy conditions. The perfect companion for a waterproof detector.

Audio indication
Audio tones intensify as the probe approaches the target, making the target location easier than ever.

High visibility – with lost-alarm
The PRO-FIND is bright and easily visible, so you won't leave it behind after you dig.

Holster included
A tough, semi-rigid holster attaches to any belt to keep your PRO-FIND at the ready.
If you would like even more great features, try the PRO-FIND 35. It's waterproof, has a Ferrous Tone ID, and more!
---
PRO-FIND 15 Includes:
PRO-FIND 15 pinpointer
Holster
Multi-language instructions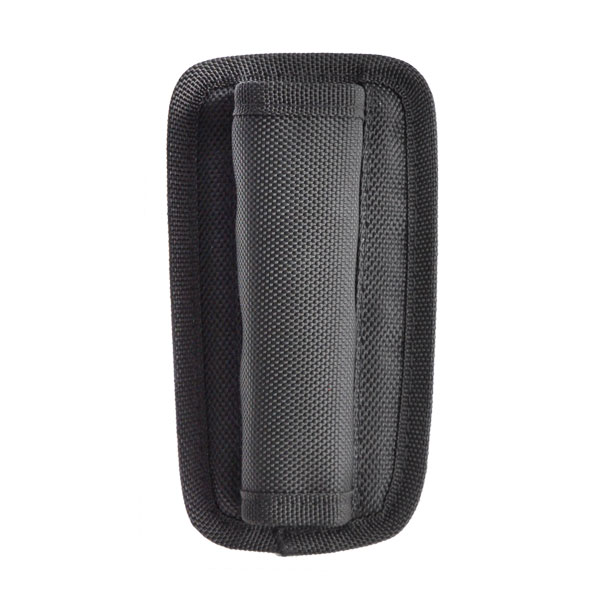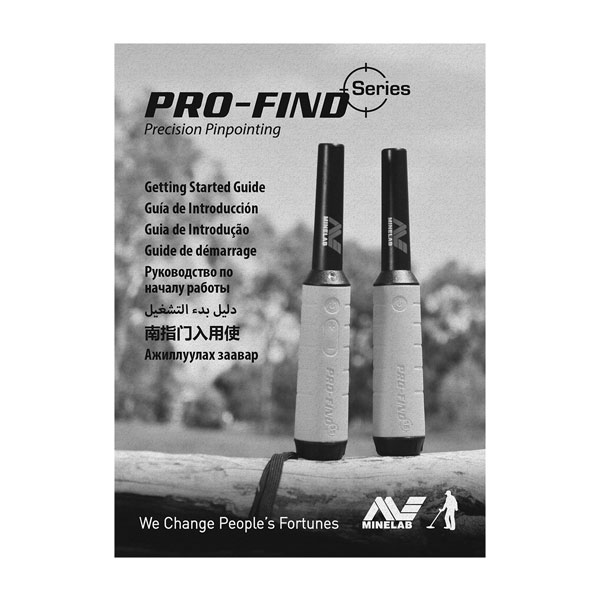 1 x 9V PP3 battery required (not included)
---
From the Expert…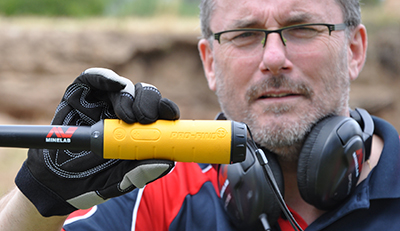 "A PRO-FIND Series pinpointer is a must-have for any serious detectorist. DIF technology makes PRO-FIND a clear winner in the field!"
– Gordon Heritage, UK
---
Locate coins, rings & gold with speed & accuracy
Finding Targets

The PRO-FIND 15 pinpointer allows you to accurately locate buried targets in holes, where a metal detector coil doesn't fit. This means you can dig smaller holes, cause less environmental disruption, and recover targets much faster.

DIF Technology

Minelab's Detector Interference Free (DIF) technology significantly reduces interference with an operating metal detector, when the pinpointer is switched off, by disengaging the pinpointer coil's magnetic field.​

Handy Lost-Alarm

PRO-FIND series pinpointers feature a useful lost-alarm that will sound after a period of inactive use. This makes it easy to locate your forgotten pinpointer, even in long grass, so you never leave it behind!