Description
Minelab Go-Find 22
There's nothing difficult and everything innovative and smart about the GO-FIND 22
Even though the Minelab Go-Find 22 was created to be simple, that doesn't mean it lacks performance. Minelab wanted to create a metal detector that was easy for beginners and kids but has the technology that will allow everyone to get out there and find some treasure. The easy-to-use menu screen and functions make this a 2 step process to use. Power the metal detector on, set your levels, and off you go. You will get the hang of it within minutes.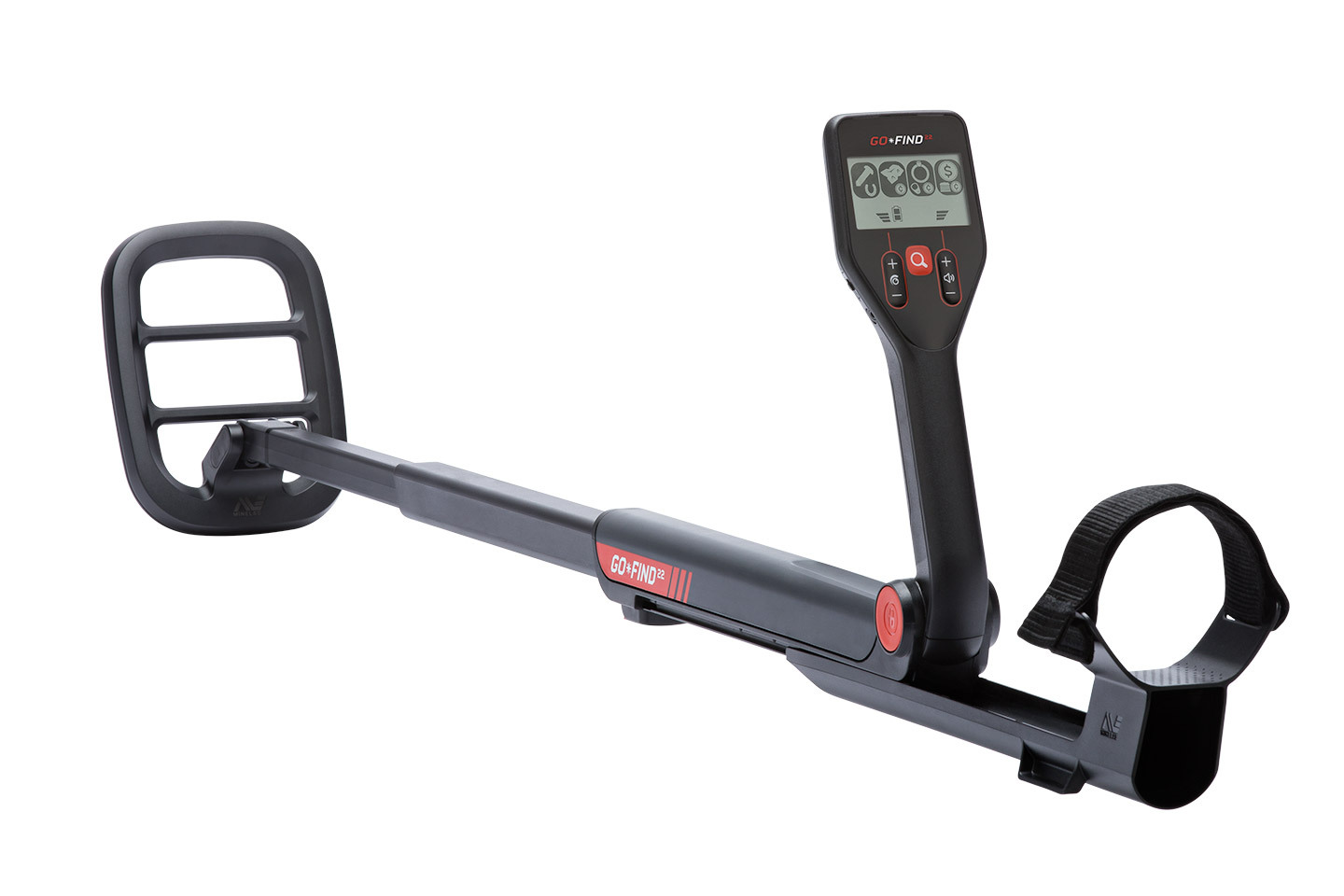 Compact & No Assembly
Portable and easy to transport. Unfold and go. Packs down just as fast.
Ultra Lightweight
At only 2.2 lbs (1.00 kg), it's the lightest high-performance detector available*.
Preset Find Modes
Icons flash to tell you what you've found.
The Details
Experience the excitement of treasure discovery with the GO-FIND 22. Ultra-lightweight and simple to operate, it's about getting the whole family involved. Designed for people of all ages, the GO-FIND 22 is ideal for your next camping adventure. Start detecting today.
| | |
| --- | --- |
| Portability | Collapsible Body |
| Find Modes | 2 |
| Search Coil | Regular (8-inch waterproof coil) |
| Sensitivity | 3 Levels |
| Volume | 5 Volume Levels |
| Batteries | 4xAA Batteries (not inc.) |
| Length Collapsed | 21.9 in / 555 mm |
| Length Extended | 51.4 in / 1305 mm |
| Weight | 2.2 lbs / 1.0 kg |